There are many reasons why people do not want to buy a Thermomix, but here we are going to give you our main reasons for owning two of them, why we bought our daughter one as a house-warming present, and why we still love cooking with our Thermomix!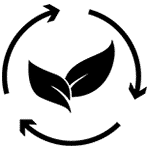 Be Sustainable
Save Money on your power bills
Be Healthy
Know exactly what goes into your food. Why, because YOU put it there. No preservatives, no additives.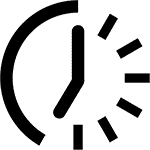 Save Time
Cooking a quick meal when coming home from work, running around with the children or you just want time to you.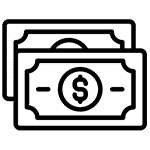 Save Money
The savings that you can make with a Thermomix on your day to day items is amazing. From Sugar to Coffee Beans.
Save Space
Kitchens today have limited bench space. This is where a Thermomix can save you room on the bench and in your cupboards.
Everyone that owns a Thermomix probably has their own set of reasons as to why they purchased one. Here are a few we have heard:
Saves time
Easy meal planning
Creates shopping lists / direct order to Woolworths Online
They are lazy cooks
No Ideas
Experiment with ingredients without fear of failure
No second guessing the meal
Space in the kitchen
Ease of cooking
Portable/able to take with them on holidays
Food Prep
Baby food
Children can cook with ease
Teaches children to cook
Here are just some of the everday ingredients that can be enhanced, repurposed and changed with a Thermomix:
Sugar
Purchasing only one sugar is now a dream. We buy Raw Sugar and make all the different types that we need
Caster Sugar

250g Store bought $0.70. Thermie $0.45

Icing Sugar

250gms store bought $1.10. Thermie $0.45

Brown Sugar

250g store bought $1.30. Thermie $0.60
*Prices indicative at time of creation – Jan 2022
Flour
MAKE YOUR OWN – Healthy & Convenient
Rice
Almond
Spelt
Wheat
Self raising
Gluten Free Baking Powder
Within minutes you make all the types of flour that you need. No trips to the supermarket.
Yoghurt
Making your own yoghurt in a thermomix is probably one of the easiest things to do – only difference – it takes time! We set our for last thing at night so it ferments all night. It turns off and it's ready for us to put in the fridge in the morning. Less Fat, WAY LESS SUGAR, less Nasties!
Greek Yoghurt

1kg Store bought $5.50. Thermie $3.00 – yes I included power consumption

Vanilla Yoghurt

1kg Store bought $5.50. Thermie $3.20 – yes I included power consumption

Fruit Yoghurt

160g store bought $2.85. Thermie $0.60 – $1.00 depending on the fruit.
*Prices indicative at time of creation – Jan 2022
This is one way we make ours. Small jars for quick grab. We also make yoghurt in a varoma with a thermoserver – that way we can change it up if we want. Add fruit, granola (thermi made of course) and breakfast grabs as we call them. Yoghurt mixed with seeds and oats.
Milk
Having a daughter that cannot tolerate cows milk, she has Almond Milk. Store bought is great and convenient but oh does it have additives! All the milks below are just nut/oats/rice and water ONLY
Almond Milk
Oat Milk
Cashew Milk
Rice Milk
You will see with all the ingredients there is not just the product and water. They have salt, oils,  acidity regulators (?) emulsifiers & sabilisers.
Really ? All we want is the natural product!! And Thermomix® offers you that!
If you want sweeter milk – throw in a couple of medjool dates (pip removed) – yummy!
Oh … don't do what we did when we first made the milks. They made me feel a bit sick. What I realised is my body was used to WATERED DOWN MILKS – and these home made ones are NOT watered down. I now create the receipe and then add another 500mls – 1 litre of water, depending on the taste. Yes, it makes that much. Amazing isn't it.
*Prices indicative at time of creation – Jan 2022
Grated Cheese
Whilst this is not always a super saving , what you do get is CHEESE. Just cheese. Real Cheese. No Anticaking agents or preservatives.
Tasty Cheese

250g Store bought $6.25. Thermie $4.00

Parmesan Cheese

250 Store bought $7.00. Thermie $6.50
*Prices indicative at time of creation – Jan 2022
Shredded Chicken
Fresh shredded chicken on lunches or salads is just the best. What you buy from the deli is ok – but they shred everything. Skin included. Or you have to buy a chicken and shred it yourself.
With a Thermomix you can steam just one chicken breast – See our "how to"
Super fresh and tasty without ANY added extras.
Boiled Rice
We cook a lot of rice. Have I ever perfected it – NEVER! Either under cooked or gluggy.
With a Thermomix you have perfect boiled rice in 15-30 minutes. Dependant on your rice you are cooking.
Ours is Basmati or Jasmine – standard white rice – 17 mins! Done 👍🏼